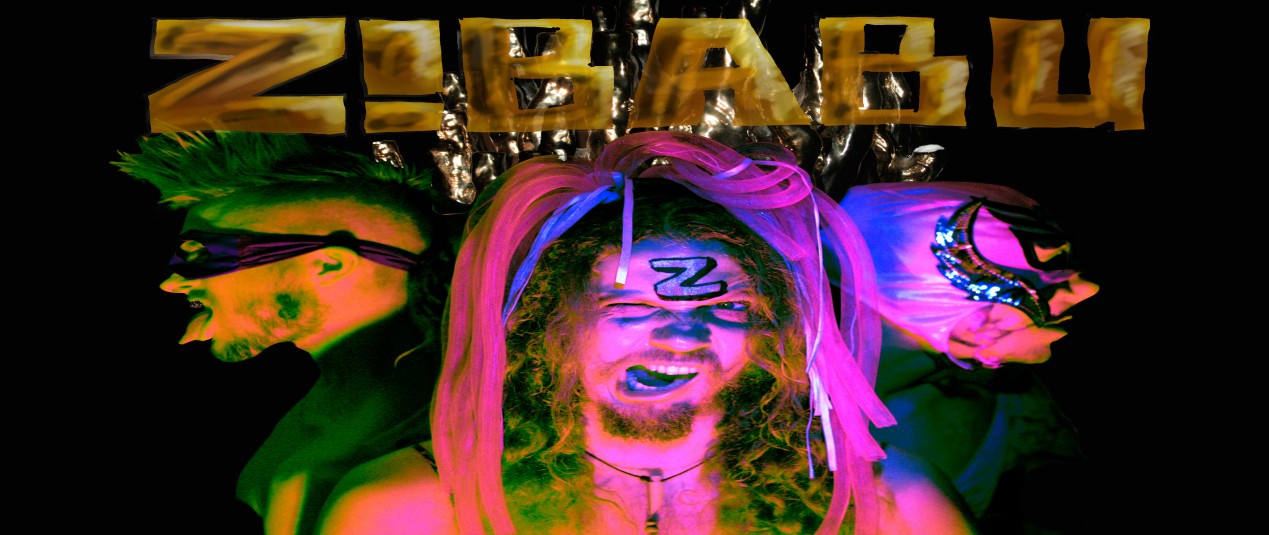 Hard working cleaning ladies from another galaxy to help with all your dirty underground parties.





SPACE PUNK SKISZO SKA ECLICTICORE CLICHE ROCK INTERGALACTIC BRAIN CLEANING TECHNIQUES TOP40 STELLAR SHOWTUNES PLUNGER POWERPOP DIYCORE HEAVYWOOD SKACORE POST CROSSOVER NOISE ANTI-SVNA SPASTIC DUB QUANTUM HIP-HOP PUNK SKA
WHY
VIDEOS
CONTACTS

UNPLUG YOUR BRAIN

MONETARY CEMETARY
https://www.facebook.com/zibabu
E mail: zpankthebubble@gmail.com
You lie, video clip
Live in l' aquilla, Italia
ZIBABU (space punk skizo ska, ADM)
This triangle of energie consistius three intergalactic cleaning ladies. They have been traveling the universe trying to escape the ever consuming grey mass 'shvna'. Now seeking refuge on the ADM where the shvna still has not fully taken controle they can bundle their powers with yours. With deadly ska hip-hop and hardcore combinations, lyrical lazer beams and a punk rock passion they combat the ever growing 'shvna' that is eating the soul of Amsterdam
SOUNDS
PICTURES
Check us out on youtube and https://www.facebook.com/zibabu/videos
Face....